Full description
Ecocean is a French company specialized in developing and implementing solutions for a sustainable use and management of the aquatic environment. Since 2013, our different solutions and processes have been tested in freshwater ecosystems through research and development projects to compare results with our successful marine works. We have thus developed efficient nursery habitats, spawning grounds and complete riparian ecosystems to mitigate habitat depletion in urban or artificialized areas.

Together with Biomatrix Water, Ecocean has developed an artificial floating ecosystem that can be installed in rivers, canals or reservoirs.
These floating rafts are made of recycled and recyclable material and help boosting terrestrial and aquatic biodiversity by providing the lacking habitats. FLOLIZ, an acronym for floating littoral zones, is a solution developed through an ecological engineering research project aiming at mitigating the negative effects of the loss of riparian and littoral habitats on the biodiversity and ecological functions of water bodies.
The main objective is to support the biodiversity of the implanted areas, by recreating biological habitats that are continuously available for biocenoses and in particular for fish populations (spawning grounds, nurseries, resting and feeding areas) and for terrestrial insects.
Under the rafts, we install Ecocean's artificial nurseries called Biohut and underwater meadows. These Biohut are 100% recyclable (steel, wood, oyster shell) and reproduce essential ecological functions of shallow water areas. They provide shelter and food for young life stages which, protected from predators, will be able to thrive and grow. Floating modular ecosystems are planted with local vegetation species help and provide habitat for birds, bees, insects and amphibians.
Both solutions are complementary; the collaboration brings terrestrial and underwater ecological functions into urban or limited habitat areas. Together the integrated solutions forms the ideal habitat for fish and other wildlife to thrive in areas where habitat was lacking.
Value proposition
Around 800€/m2
Product pricing
800.00 Fixed price
Product material
coconut fiber, steel and oyster shells
Solution implementation
Bruxelles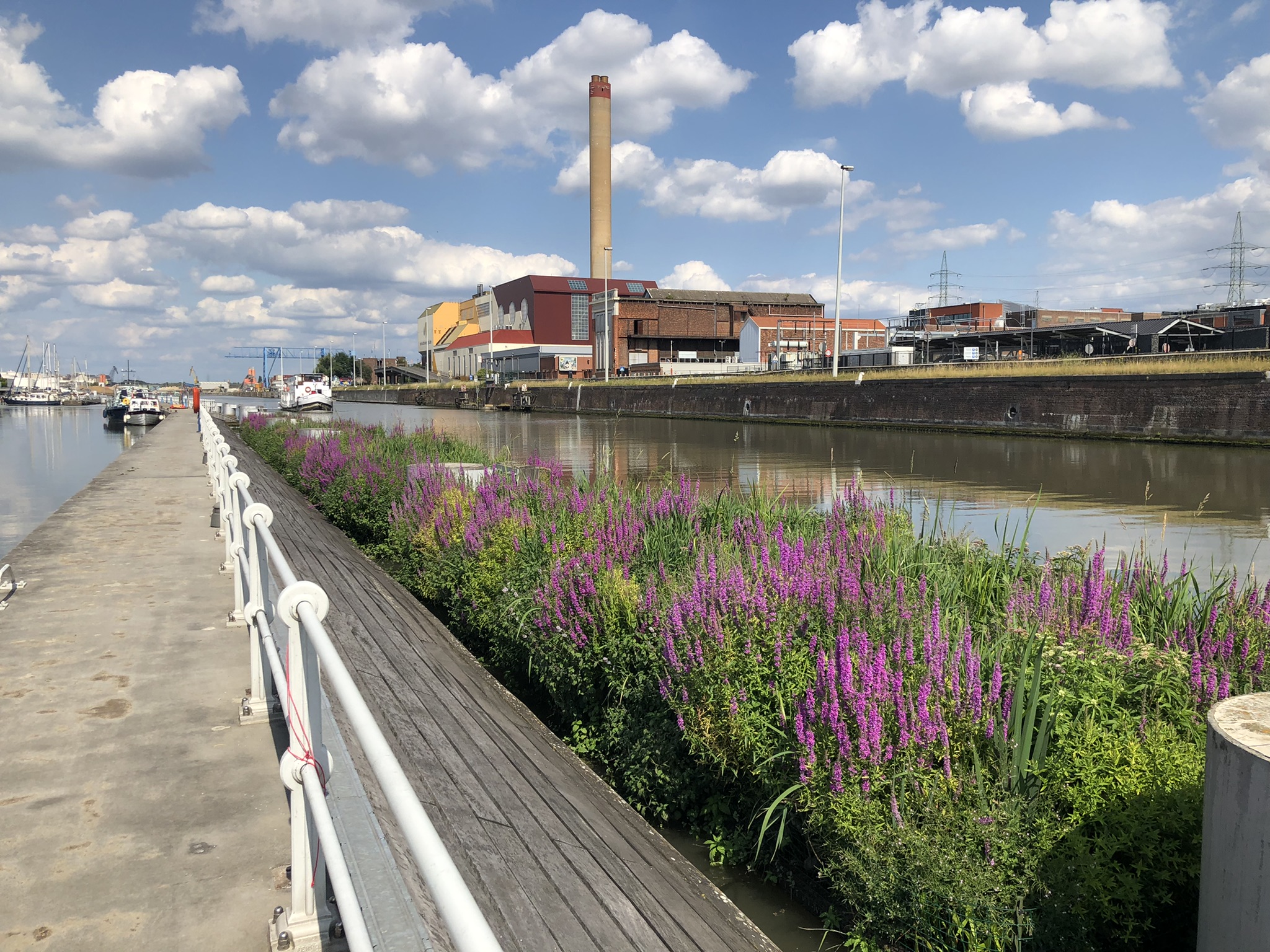 220 m2 of floating rafts were installed on the brussels canal in 2022. A project that will both renaturalize the area and provide a place of biodiversity for animal species.
many stakeholders in the project were involved as well as schools that came for the installation and to be made aware of the project.